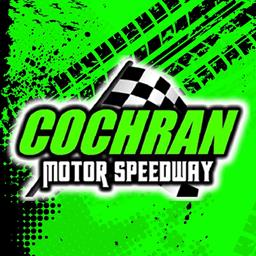 3/17/2023 - Cochran Motor Speedway
Cochran, GA
St. Paddy's Day Test & Tune - POSTPONED TO FRIDAY, MARCH 24th
UPDATE! UPDATE! UPDATE!
Due to the saturated grounds and speedway along with the forecasted rain for Friday, track officials have decided to postpone the Season Opener one week to Saturday, March 25th!
Everything scheduled will move to Friday, March 24th and Saturday, March 25th!!!
Please change your plans and be with us on the new date!!!
Southeastern Performance 604 Crate Late Models
Heartland EMS Street Stock
Last Air & Electrical Bomber
Flemings Auto Jr. Crown Vic
602 Chargers
NVRA Modified/Sportsman
Pure Stock
Our Partners