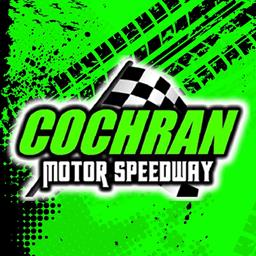 11/24/2023 - Cochran Motor Speedway
Cochran, GA
Gobble Gobble Double Gobbler Weekend Friday Night Show
GOBBLE GOBBLE DOUBLE GOBBLER WEEKEND
Double Gobbler Weekend Qualifying Night!
Twice the fun! Twice the excitement! Twice the racing!
Crate Racin USA (604) Late Models - Twin Features - $20,000 to win!
Other divisions and special announcements are coming soon!
Make Plans to be at Georgia's Dirt Track Battlefield on Thanksgiving Weekend!!!
CRUSA Dirt Late Models

Crate Racin' USA Dirt Late Model Series
Our Partners