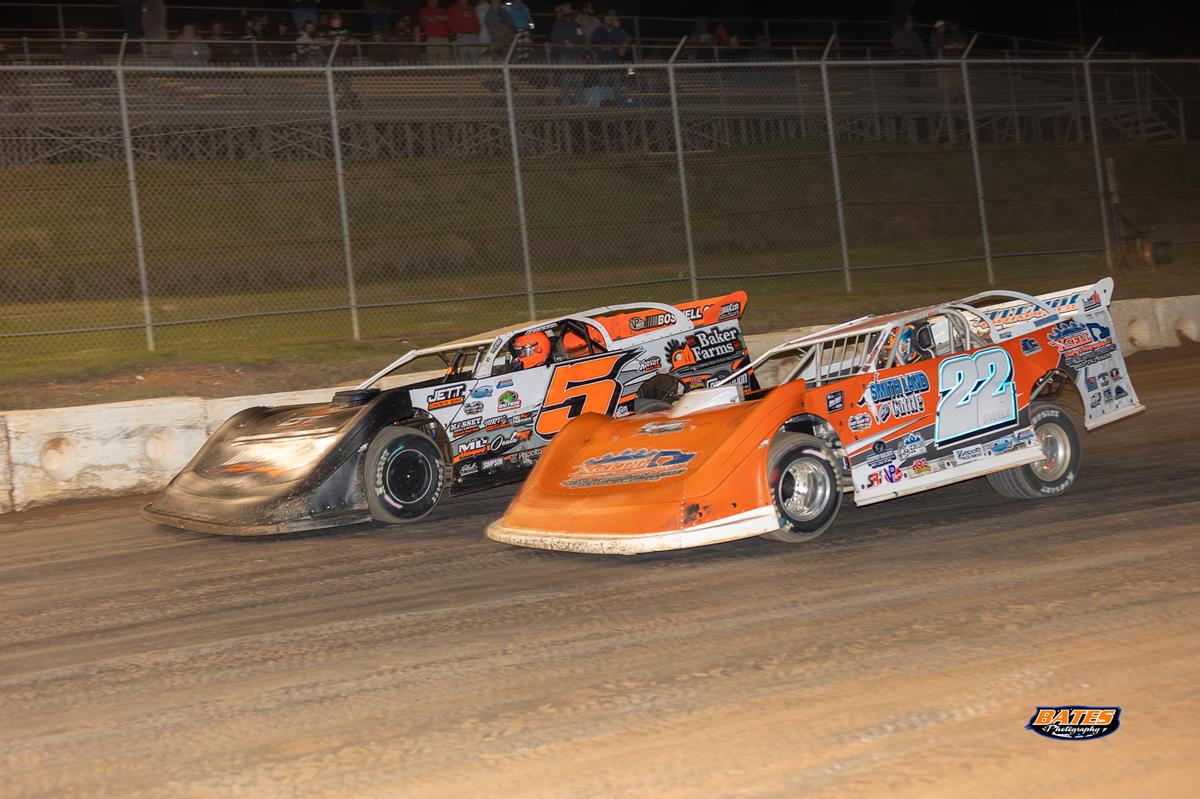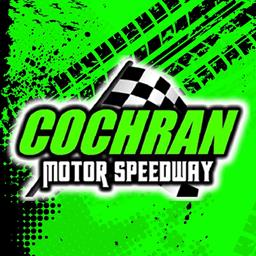 10/27/2023
Cochran Motor Speedway
---
COCHRAN MOTOR SPEEDWAY CHARGES INTO NOVEMBER
Cochran Motor Speedway is preparing for a busy November. As many tracks around the region begin to close down for the winter months, Chris Martin and Cochran Motor Speedway are ramping up for a busy November.
"We have the Southern Clash Late Models coming in for a special Red, White & Blue Veteran's Day race," Martin said. "Before opening up the much anticipated Go Kart track the very next weekend on Saturday, November 18th. There will not be much rest for our team as the annual Thanksgiving Gobbler is set for Thursday, Friday and Saturday, November 23, 24 and 25."
The Southern Clash Late Models will return for their once per year appearance at the 3/8ths mile speed plant. Hunter Peacock took home the checkers last season and will be looking for a repeat at the November 11th special.
Go Kart racers have been eagerly awaiting their opportunity to try out the newly created go kart track at Cochran Motor Speedway. The first scheduled event was canceled due to rainy weather earlier in October. The open practice on Saturday, November 18th will also serve as a go kart community question-answer day where racers and their families can find out more about the plans for the new track.
"We have been overwhelmed at the response we have received from karters," said Martin. "They are excited to get on the track and learn more about our plans for the coming months."
Martin is also busy planning the track's big Thanksgiving weekend racing card. The Annual Gobbler will feature the championship round for the Crate Racin USA Late Models and will offer a twin feature racing schedule with $10,000 paid to each feature winner!
"Adam and I are working on the plans to make this a special weekend for the series championship," Martin added. "The double feature format is going to provide an opportunity for more drivers to chase after the $10,000 top prize. Some say I am crazy to be offering this kind of money, but these guys put on a real racing show for our fans. They deserve the money."
The regular divisions at Cochran Motor Speedway will be part of the racing action on Saturday, November 11th as well as the Gobbler weekend on November 23, 24 and 25. Racers and race fans can plan to see the Vidalia Motorsports Late Model (602) Sportsman, Chargers/Beginners, Heartland EMS Street Stock, Last Air & Electrical Bomber, Flemings Auto Jr. Crown Vic and L&L Body Shop Pro Crown Vic competing.
Cochran Motor Speedway is located at 241 Jim Wimberly Road in Cochran, GA. Just off of US Highway 23 north of Cochran.
For information, call the track hotline at 478.456.4036.
---
Back to News