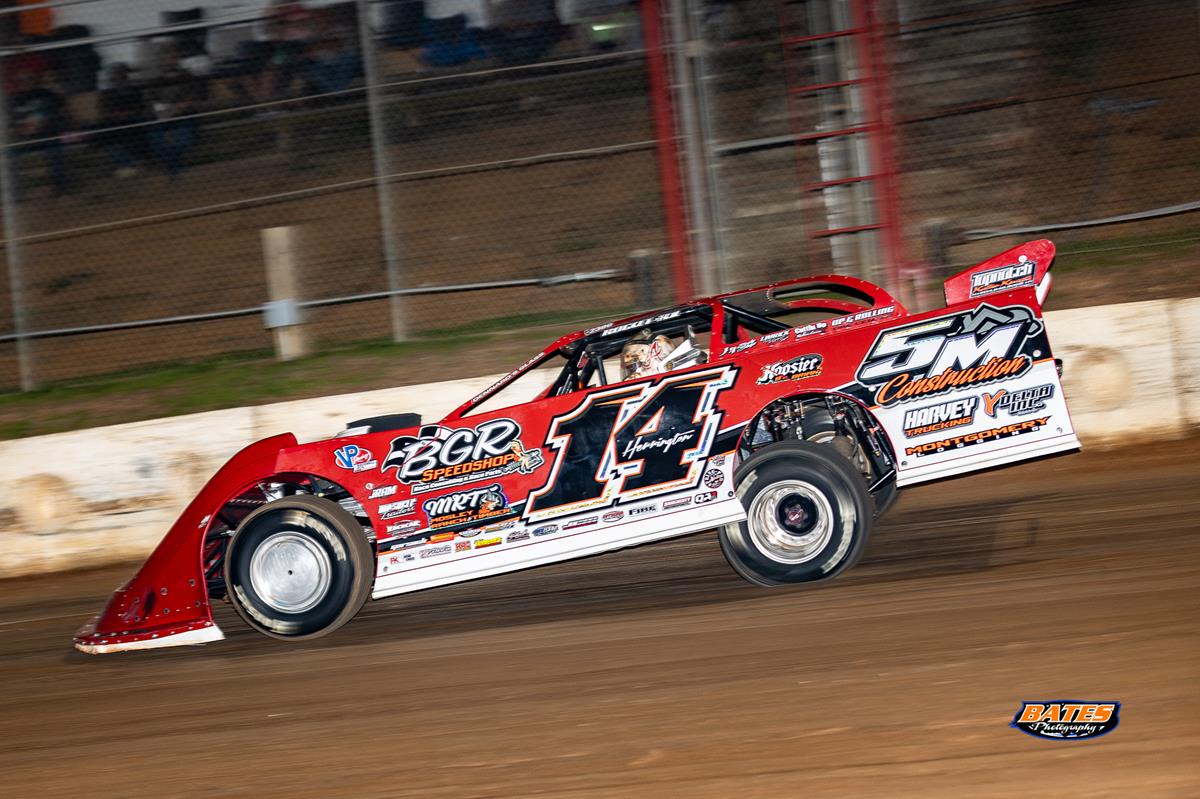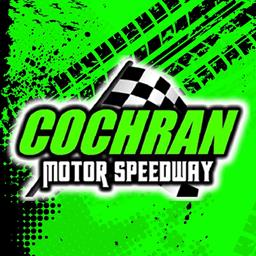 6/27/2023
Cochran Motor Speedway
---
SUMMER SIZZLER MONEY AND FUN CONTINUES ON JULY 8
SUMMER SIZZLER CONTINUES SATURDAY JULY 8!
Promoter Chris Martin has opened his piggy bank this summer and will continue to increase purses for many of his Cochran Motor Speedway classes. The next Summer Sizzler Series event will take place on Saturday, July 8th as the Southeastern Performance (604) Crate Late Models will compete for two grand first place prize money.
"The Crate Late Models always put on such a great show for the fans," said Martin. "And they always support the track week in and week out. It's time to reward my weekly crate guys with some extra money."
The National Vintage Racing Association will also be competing. The historic cars from the good old days of racing at Cochran Motor Speedway were rained out a couple of weeks ago. Martin added them to the schedule on July 8.
Also on the schedule for Saturday, July 8 are the Vidalia Motorsports Late Model (602) Sportsman, Last Air & Electrical Bomber, 602 Chargers/Beginners, Fleming Auto Jr. Crown Vic and the L&L Body Shop Pro Crown Vic! The Street Stocks and Open Wheel competitors will have a weekend off.
"I am planning to do some more of these special race events with extra purse money," Martin added. "The classes that show the track the most support will be rewarded with extra money in their purses."
On Saturday, July 8th, the gates will open at 4pm. Driver's Meeting at 6pm. Hot Laps & Racing at 7pm.
Grandstand Tickets are $15; Kids age 6-10 are $10.
Pit Passes are $35; Kids age 6-10 are $25.
Kids five & under are FREE in the grandstand and pit area.
GREAT FOOD! REASONABLE PRICES! SMALL COOLERS ALLOWED!
Cochran Motor Speedway is located at 241 Jim Wimberly Road in Cochran, GA. Just off of US Highway 23 north of Cochran.
For information, visit the track website at www.cochranspeedway.com or call the track hotline at 478.456.4036.
---
Back to News