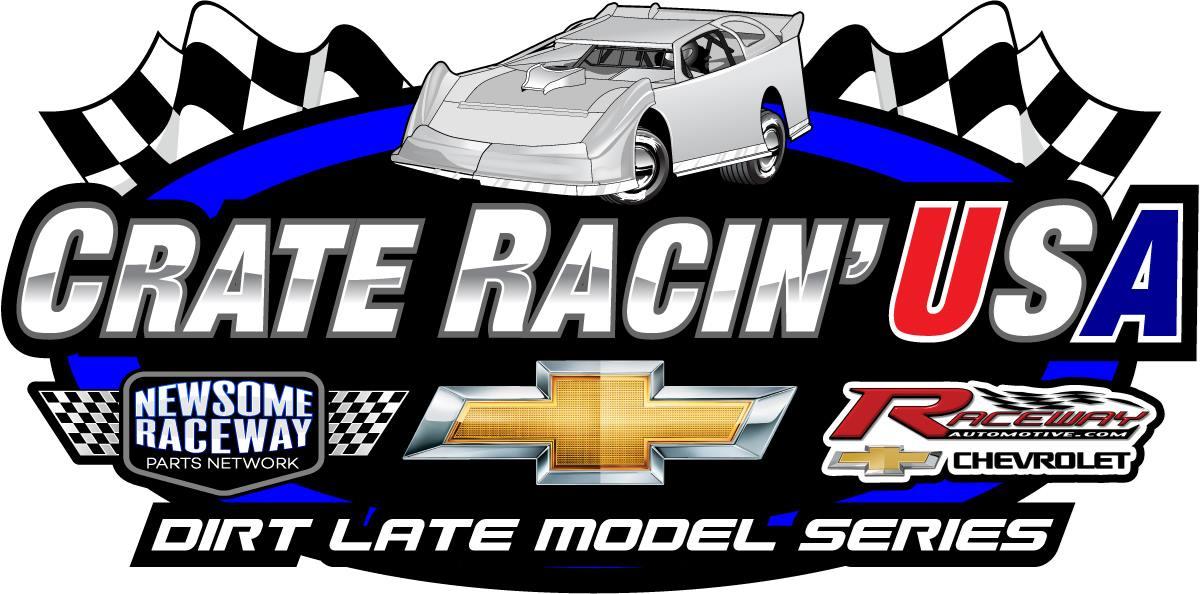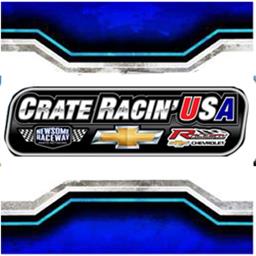 8/30/2021
Crate Racin' USA
---
Tech Bulletin and Pre-Registration for Chevrolet Performance World Championship at Cochran Motor Speedway
Eastaboga, AL – Crate Racin' USA Officials have updated/amended the tire rule and tire limits for this weekend's Chevrolet Performance World Championship event at Cochran Motor Speedway in Cochran, GA. Competitors will be required to utilize the Crate Racin' USA D-55 or Hoosier HTS 1600 compound tire on the rear of their cars for all events throughout the weekend. Along with the required rear tire compound, competitors will be allowed 6 total tires for the event, one more than the mandated 5 issued for touring events through the end of 2021.
The 4 tires used for Qualifying, Heat Races, and B-Mains will be marked in pre-race tech. Two additional tires will be allowed for the Feature event on Sunday. Any other tires changed would result in the competitor starting on the tail of the next event whether that be a Heat Race, B-Main or Feature event. Flat tires can be changed during the feature which will also result in being sent to the tail of the field.
If a tire is flat or punctured, competitors will be allowed to replace that tire with a used tire that is of the same size and compound of the damaged tire and
approved by Series' officials to allow them to retain their starting spot. Tire must be presented to series officials and approved/marked for competition.
Also, the Hoosier HTS 1350 and HTS 1600 tire option will be allowed with the Hoosier Crate Racin' USA D-21 and D-55 through the remainder of the 2021 season. A two-week burn off will be allowed after December 31st to allow tires to be used. This will be in effect for Touring and Weekly Racing Series events.
Drivers are also encouraged to click the link below and pre-enter for the weekend's event which will save them $50. There is NO money due at pre-entry via the My Race Pass link, as it will be paid at the track, but early registration will be $200 while waiting to complete registration at the track on Saturday will be $250. Early registration can be completed at the following link: https://www.myracepass.com/series/1848/registrations/4689/register/21443
We appreciate everyone's continued efforts in working through the changes and adjustments for each event as we work our way through the 2021 season. We look forward to seeing you all at Cochran Motor Speedway September 3-5th!
---
Submitted By: Adam Stewart
Back to News